Your Partner's in Health

|Board Certified Experienced Doctors | Same/Next Day appointments | 24/7 Access to Care

Apollo Physicians

is about Relationships!

Primary care is the front line of medicine. It's where relationships are forged and over the course of a lifetime of births, deaths, health, and illness, partnerships between patients and doctors are formed.
See a Doctor Now
With same-day appointments, you'll avoid expensive Emergency and urgent care visits and get the care you need
More Time for You
Our Doctors see fewer patients so they can listen and spend more time with you
Personalized Health Care
Our Doctors collaborate with you to customized health plan that fits your life and helps you achieve your goals
Services
Learn more about the services offered by Apollo Physicians at our Sacramento-Elk Grove location
Access Everywhere
Renew prescriptions via phone, app or online
Email your provider directly
24X7 Phone support
Convenience
Walk in without Appointment
Affordable cost
On Site Labs
Excellent Care
Quality time with physicians who listen to you
Highly trained physicians and health care professionals
Responsive and Reliable team
Apollo Physicians accepts health plans from most insurance carriers and Medicare. Our goal is to make quality health care accessible to everyone.
PPO
HMO*
Covered CA
Aetna
✔
✔
Anthem Blue Cross
✔
✔
Blue Shield
✔
✔
✔
Cigna
✔
✔
Health Net
✔
✔
 ✔
United Healthcare
✔
✔
Sutter
✔
✔
Hill Physicians
✔
✔
Medicare
We accept most Medicare plans. Call for details.
We update our plans frequently, so call us at (916) 236 5800 if you don't see yours listed
Primary Care Team
Serving Sacramento and Elk Grove community
We are proud of our high quality, board-certified primary care doctors and cardiologists who manage everything from preventive medicine to acute care and chronic conditions.
Our network is strong and, if needed, we can provide fast referrals to the best specialists in Sacramento/Elk Grove region, including those affiliated with: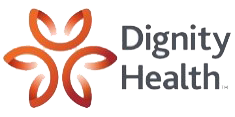 Location A:
8191 Timberlake Way, Suite 200
Sacramento CA 95823
Location B:
584 N Sunrise Ave # 100, Roseville, CA 95661
PATIENTS
SAY ABOUT US
Our promise is a quality-driven service, and our aim is to ensure affordable access to healthcare services
The Doctors here are very nice and accommodating. You can get an appointment the same day. I'm very happy here at Apollo
Primary care family practice that serves communities with highest quality personalized healthcare.
the staff treat you with kindness and professionalism that surpasses a 5 star mark. Dr. paramjit is extremely thorough with his examinations and check ups and when i leave there i feel extremely satisfied that all my questions were answered and more. i have C.H.F and i am very picky when it comes to doctors and physicians.truth is.. i hate going to the doctors. but this place made me feel at home and relaxed .
Love the team here at the office they are all very friendly and helpful. After visiting 3 doctors at Mercy and not getting the proper treatment Dr. Panesar and his team not only listened to my medical concerns but gave the time and effort to help. I am so grateful to have found this facility and would encourage anyone to come visit the location if you want TLC and to be treated as a person and not a patient. The staff is very warming and Dr. Panesar treats me as if I am the only patient in the office. Thanks for all the help with my medical needs and concerns 🙂 I will refer as many as I can.
perfect treatment. I have attended to quickly and offered many facilities. Fully recommended. If I were to return to make a medical analysis would return with them.
Office Hours
Monday – Friday

8:30am – 5:30pm

Saturday

Closed

Sunday

Closed